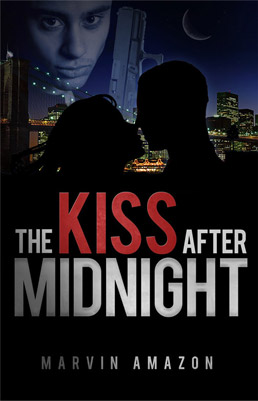 Reviews for The Kiss After Midnight are starting to come in. Here are some of our favourites.
The novel is far more than a typical yarn about running from the mob, and is full of breathless tension, compelling characters, and unexpected twists and turns. A perfect thriller by an extraordinary new writer. Very highly recommended – ForeWord Clarion Reviews
Click here for the full review.
Full of unexpected plot twists, The Kiss After Midnight, keeps you guessing until the very end….All of his characters are extremely well written, and possess so much depth to them that they become more than just words on a page – Krystalwrites
Click here for the full review
I have read The Kiss after Midnight and I was blown away. When you find a thrilling suspense novel that rival the Patterson's and Wood's of the world you gotta shout it out….The entire book has you gasping and wondering what is going to happen next – Reading Renee
Click here for the full review
Have you read The Kiss After Midnight? Share your review in the Comments section below.*
What READERS Are Saying About MARVIN AMAZON
"Amazon's well-written opening pulls the reader into the events that follow….Rich in detail and energized by martial clashes and chase scenes."
"The author has succeeded in creating an exotic world for the reader, one that is easy to visualise and appreciate."
"The plot is coherent and fast paced; there is plenty of action and the plot moves forward at a pace that would keep a reader involved in the story."
"The author has succeeded in creating a convincing story that will draw readers in."
"Tension is generally built up well. The author succeeds in interweaving different sections and strands of story."
* By sharing a book review, you are giving Marvin Amazon and Corinthians Publishing permission to use your review, either excerpted or in whole, your review for promotional purposes.